Network Media Partners, LLC is a business services firm for associations, specializing in: customized media sales, design, event planning and management, and marketing services. For more than 30 years, Network Media Partners has provided award winning design services. We sat down with Vice President of Creative Strategy, Jen Smith, to discuss their process for efficiently producing digital and print magazines.
Can you provide an overview of Network Media Partners (Network), and your publication design work?
Certainly. Network works exclusively with associations. Our services include: advertising and integrated media sales, publication design, and marketing and event management services. We work with local, regional, national, and global clients. Most recently, we partnered with global organization MCI to become part of MCI USA. This partnership increased our capacity to meet clients' growing sales, event, and publishing needs. Our design services are almost exclusively publication design. We do a lot of re-designs and new publication launches. Right now we regularly produce nine magazines, in addition to the clients we provide initial set-up support and design for. We work in partnership with our association clients, from the early stages of content planning. Network is part of the content strategy discussions for the magazine, and helps develop the right content strategy for the magazine, be it an app or print media. The challenge for associations is how to produce content for all platforms, within a restricted budget. Our work is focused on multi-channel delivery, so we are thinking about visual communications for print and digital simultaneously. We are looking for opportunities to maximize all assets across platforms.
Are your clients focused on print or digital?
There has been a big evolution for digital over the last four years. As an industry the idea that everything could be digital seemed really enticing, especially to our client base of associations. Now you are seeing a boomerang. The reality is that you need to be able to provide print 
and
 digital components. The questions are: where does your audience expect to find you, and how often do you need to be in front of them? We have one client that launched a magazine as digital-only, then moved to print. They discovered the print magazine was more successful in readership and revenue (i.e. ad sales). For many, the right strategy now is a strong print component with a strong digital component.
What is your workflow strategy?
Each client has a different workflow, but from the beginning we are thinking about print and digital, and are involved in early content planning meetings. By being involved early in the process, we are able to identify opportunities to expanded on content from print to digital. For example, if we learn a photographer is being sent out to cover a story, we may ask for video, which we can use in the digital version. This gives digital consumers a little something extra, which is the expectation. Templates are very important to efficiently produce content. There are certain rules to build consistency for a magazine, but there is also room for creativity. We use style sheets, grids, and grid options based on the components of the articles, any standing content or page elements. Our process is to work through all the milestones of the print schedule, then while the issue is at the printer, the digital version is produced. TruEdit's 
TruAuthor
 HTML content authoring component has been very instrumental in quickly producing responsively designed HTML content that can be plugged into the app. This allows us to easily have print and digital go live at the same time.
Explain the major difference in managing content for print and digital? 
This is something we consider a lot. It's really about using the same content asset, but applying a different approach to suit the medium. The designer will use the same art and give it the same feel, but the presentation will be different. We are designing content for the way it is consumed. With a mobile layout, it's much more templated so the text is easy to read. The smaller the screen, the more focus is placed on text.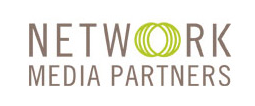 Network's publication design in both print and digital formats have won numerous awards, including Folio: Eddie and Ozzie Awards, The Apex Awards, and Association Media & Publishing Excel Awards. They are based in Hunt Valley, Maryland. For more information on Network Media Partners, please visit their website. 
www.networkmediapartners.co m